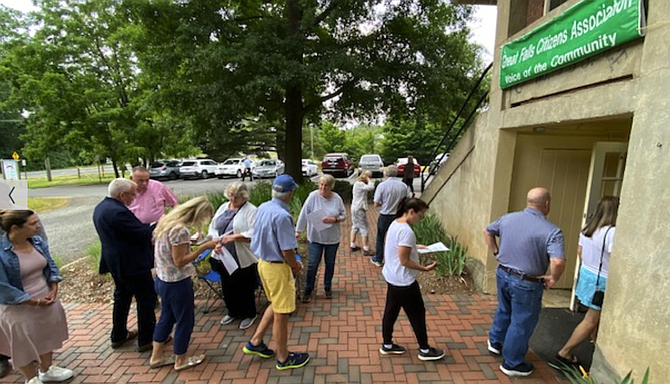 Super local elections matter too. On June 20, the Great Falls Citizens Association (GFCA) held its yearly election to fill the vacant positions of Executive Board officers and at-large directors. The election took place at the Great Falls Grange.
According to Bill Canis, there were a record number of voters. Canis is the current GFCA president. In the recent election, 192 members in good standing cast their votes to elect the president and vice president of the organization for one-year terms, as well as the treasurer for a two-year term. Additionally, six at-large directors were elected out of twelve seats to fill the open positions for the two-year staggered terms.
The winners will assume their respective offices on July 1. The election officials disqualified three ballots. Despite this, Canis confirmed that the election outcome would not have been affected even if those votes had been counted. 
The winning officers ran unopposed. Chris Rich emerged as the president-elect with a total of 115 votes. Meanwhile, Rick Solarno secured the position of vice president-elect with 114 votes, and James Trent was elected treasurer-elect with 112 votes.
The results are in for the ten candidates vying for the six open seats on the board of directors. Jennifer Falcone received the most votes with a total of 149, followed by Karen Washburn with 114 votes and Henry Lippincott with 105 votes. John Halacy received 103 votes, David Conover received 101 votes, and Lisa Schlecht received 97 votes.
Matt Troung posed a challenge with 92 votes, as did Mark Douma and Richard Wolfe, garnering an equal number of votes at 79. Gordon Harris received 72 votes.
The GFCA is overseen and administered by a group of elected officials known as the Executive Board, which comprises seventeen members, including five officers and twelve at-large directors. Great Falls, unlike neighboring municipalities such as the Town of Vienna, the Town of Herndon, or the City of Fairfax, does not have an incorporated municipality to advocate for its local interests at county and state levels.