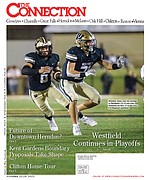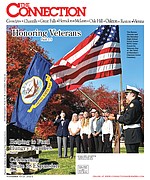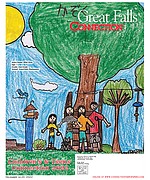 More Stories

Supplies are limited.
The 2023 Holiday Ornament Sale in Great Falls- Supplies limited; purchase now.This year marks the 210th anniversary of the historic Georgetown Pike. The Great Falls Citizens Association partnered with The Arts of Great Falls to create and sell an exceptional ornament to commemorate the milestone. It is the second in the series.
I write to correct two points from your article on the Veterans Day observance at the Great Falls Freedom Memorial in your November 15-21, 2023 edition.

The mated pair of Bald Eagles in Great Falls have once again been spotted on their nest on Minnehaha Island, seen from Riverbend Park.

Observance at the Great Falls Freedom Memorial
"The willingness with which young people are likely to serve in any war, no matter how justified, shall be directly proportional to how they perceive the veterans of earlier wars are treated and appreciated by their nation," — Bruce Fein, Lieutenant Colonel U.S. Army Reserves

Great Falls will be a busy place on the Sunday before Thanksgiving.