Wed

Thu

Fri

Sat

Sun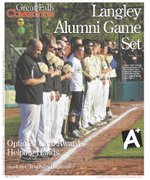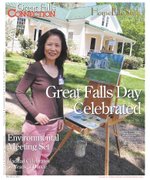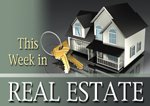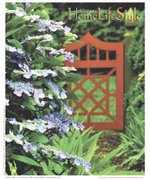 More Stories
Memorial Day Ceremony At Freedom Memorial
Great Falls Historical Society recognizes Bettwy's contributions.
In 1960, David Bettwy, then a government engineer, moved to Great Falls to settle into a home off Springvale Road, with acres of dairy farms, horse pastures and rolling meadows surrounding his home. When the Great Falls Historical Society was formed in 1977, Dave was an early member and leader. Over the last decade, Dave applied his technology skills to creating a website that shares the vast research of local historians—oral histories, photos, stories, historic research, etc.—with the world, scoring visits from history buffs from far-away places such as Iran and Australia. The Library of Congress, recognizing the value of the site, proactively sought to establish a link. For Dave's tireless, passionate and enduring stewardship of the history of Great Falls and surrounding communities, creating, developing and maintaining the website, www.gfhs.org, the Great Falls Historical Society recently honored Dave with the 2013 Jean Tibbetts History Award, presented at its Tibbetts Award Banquet and Annual Meeting on Wednesday, May 15, 2013, at The Old Brogue Restaurant in Great Falls.

Residents discuss contamination at Georgetown Pike-Walker Road intersection.
Great Falls residents gathered at the Grange Tuesday, May 14 to hear the latest on the contaminated site at the corner of Georgetown Pike and Walker Road, and to hear plans for its cleanup.

Annual run supports families of children suffering from cancer.
Frank Cassella remembers his brother Joe as a man who had very high character. Even throughout Joe's 10-month battle with mesothelioma, which claimed his life in July 2009 at the age of 40, Frank remembers a brother who embraced support, not pity.
In April 2013, 23 Great Falls homes sold between $4,100,000-$410,299.
Great Falls Home Sales: April, 2013