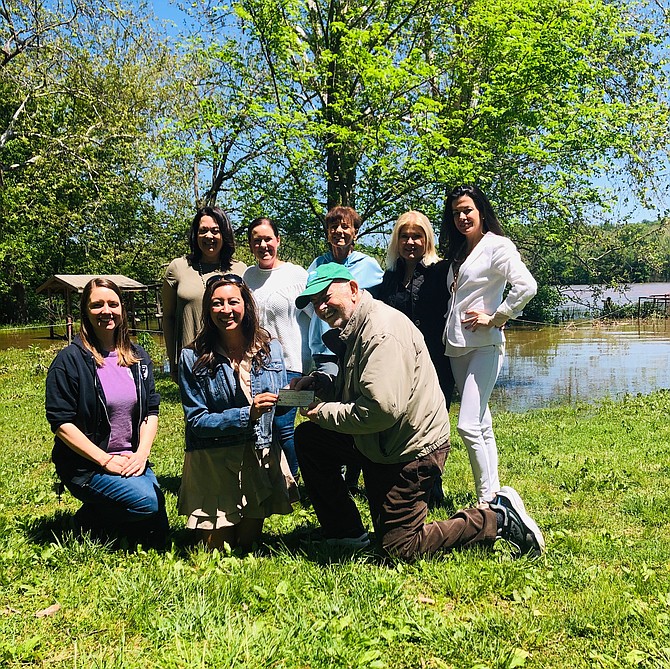 On Monday, May 9, the Women's Club of Great Falls Philanthropy Group donated $6,000 to Friends of Riverbend Park, Inc. Stephanie Anderson, fundraising chair for Bluebells & Eagles, presented the check to Hugh Morrow III, FORB president. It was the Philanthropy Group's most significant contribution to Friends of Riverbend Park. The Park's Visitors Services Manager Kylie Starck, Philanthropy Group members, and June Kelly, vice president, were present.
Riverbend Park is located at 8700 Potomac Hills St. It is Fairfax County's stellar park along the Potomac River. Friends of Riverbend Park safeguards the park as a natural classroom to inspire, delight, and educate all visitors.
The funds will again support the park's programming and scholarships for children from Title 1 schools. The gift was made possible by club member donations and the Philanthropy Group's two charity events, Champagne & Canapés 2021 and Bluebells & Eagles Tour, Spring 2022.