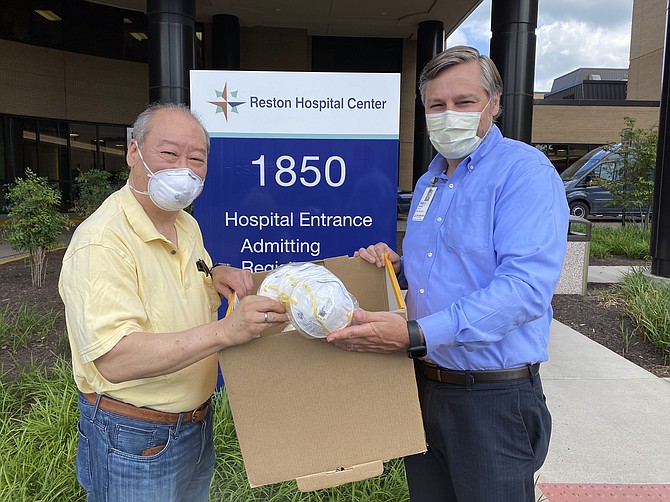 David Chien of Great Falls and his extended family who reside in Hong Kong donated 100 N95 masks to Reston Hospital Center. Chien made delivery Friday afternoon, July 10 after the masks made a near month-long journey from Korea, to China, to Great Falls and finally into the hands of Todd McGovern, Director of Marketing and Communications at Reston Hospital Center.
"My relatives in Hong Kong, China are very special, caring people," said Chien. "They wanted to help when they heard the pandemic was hitting the United States hard... Hong Kong had gone through that, reduced the numbers, and have no new infections...(They) realized we are from different countries, but we are all people, and humans should help each other," said Chien.
"On behalf of Reston Hospital Center, I want to express how grateful we are for the generous donation of masks provided by David Chien and his family," said McGovern. "Our caregivers sincerely appreciate the thoughtfulness…We are fortunate to have such kind neighbors in Great Falls and throughout the Northern Virginia region."