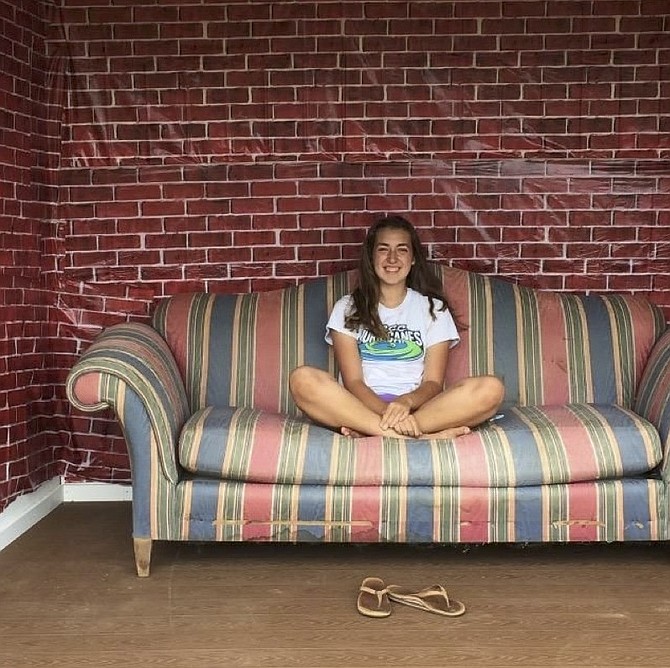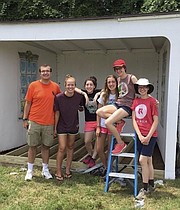 American Heritage Girls
American Heritage Girls is a national character development organization for girls ages 5 to 18 that embraces Christian values and encourages family involvement. Visit http://www.americ...">www.americanherit... for more.
Mary Burke, a high-school senior and life-long resident of Great Falls, needed a local project for her American Heritage Girls award requirement. She wanted to give back to her community and incorporate manual labor, so she turned to the Celebrate Great Falls Foundation (CGFF) to see what they needed done.
Erin Lobato, director of CGFF, suggested the Santa House and Mary loved the idea of restoring the site of many childhood memories. And so began Mary's path to fixing the home of Santa and Mrs. Claus, and hopefully securing a prestigious award.
Mary is a homeschooled student with plans to attend Virginia Tech or the Coast Guard Academy. She has been in the American Heritage Girls (AHG) for many years and now finds herself at their highest level of recognition.
AHG's Stars and Stripes award is equivalent to the Boys Scout's Eagle Scout award. The year-long process to apply included getting project approval, raising her own money for materials, and finding local volunteers. Mary exceeded her fundraising goals in July, raising more than $600 at the village Exxon. Local adult and youth volunteers did the manual labor portion of the project in mid-July.
The Santa House sits on the lacrosse field year round, covered by a tarp until early December when Santa and Mrs. Claus visit for the Celebration of Lights. After lighting the Christmas tree, they meet local children in the Santa House to hear their Christmas wishes. However, after more than 20 years, the Santa House had deteriorated and no longer reflected the love our community has for this tradition.
Erin Lobato, director of the Celebrate Great Falls Foundation, said, "We were thrilled that Mary Burke was willing to do the research and take the time to remove the old termite-infested flooring and then replace it with a sturdy, termite-proof solution. … I think the project was a significant one but she did an amazing job raising money, soliciting volunteers to help build, and getting quality materials donated."
Afterward, Mary wrote a 20-page project report which passed a local review board, and now her packet sits at the organization's national level. Mary will find out this month if she won, which will make her the first girl in her troop (Sterling's Troop 1975) to do so.
More like this story