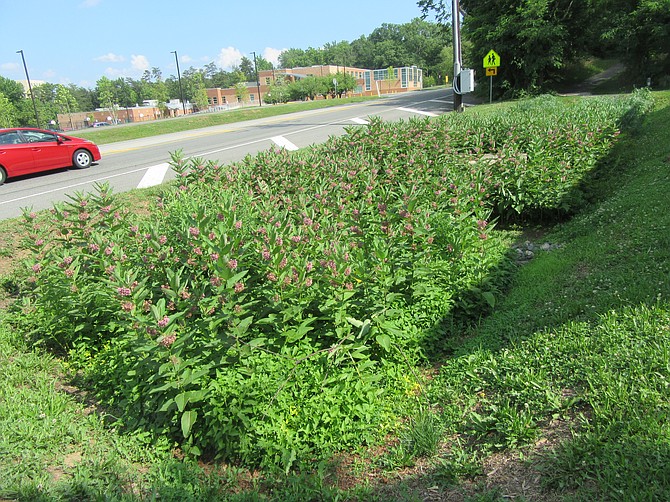 Milkweed garden at the Martha Washington Library on Fort Hunt Road. Belleview Elementary School is in the background, across the street.
Stories this photo appears in:

Plant native plants for pollinators, food for birds and more.
When Tami Entabi moved into her Mount Vernon-area home in 2006, the backyard was a thick mass of intertwined English ivy.