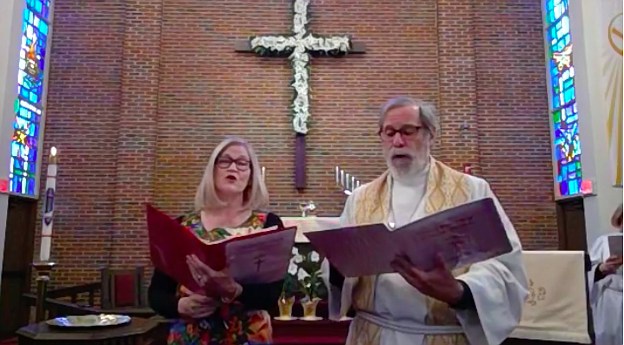 Pastor Hank Langknecht and Shirla Langknecht sing together in a live-streamed service on Easter Sunday. Ms. Langknecht sang the congregation's parts in the hymns to help viewers follow along.
Stories this photo appears in:

Religious organizations find community, despite distancing.
To Pastor Hank Langknecht of Christ the King Lutheran Church, the pandemic has meant more than just working from home.