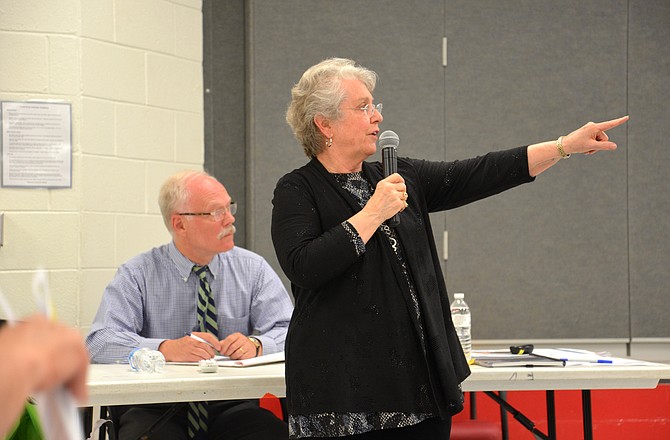 Fairfax County School Board member Jane Strauss takes questions from audience members who lined up to ask them and make comments at a standing-room-only, town hall-style meeting on topics like school boundaries and school overcrowding. Great Falls Citizens Association president Bill Canis keeps an eye on the proceedings.
Stories this photo appears in:

GFCA hosts meeting with School Board's Jane Strauss.
.