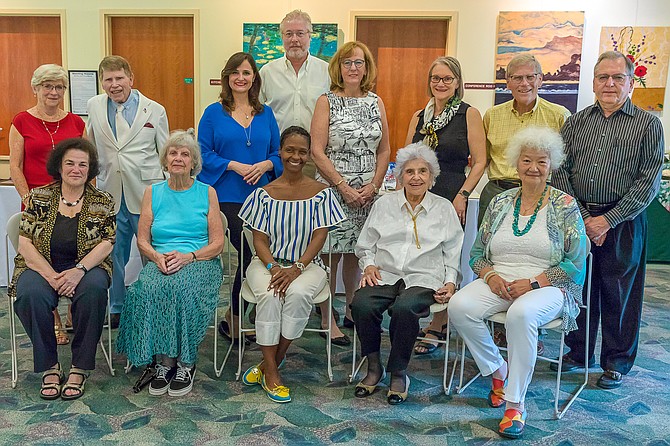 Great Falls Write'rs Group authors gather before the event. Standing, from left: Nancy Hannan, Clarence Ashley, Jennifer Hammond, Adriaan Verheul, Mary McKay, Darlene Dietrich, Bill Lewers, J. Robert DiFulgo. Seated: Jody Politzer, Catherine Mathews, Kristin Clark Taylor (founder GFWG), Mary Dacoba, Pu-Chin Hsueh Waide.
Stories this photo appears in:

Great Falls Library sets up the "Great Falls Local Authors Collection," a section entirely dedicated to local authors.