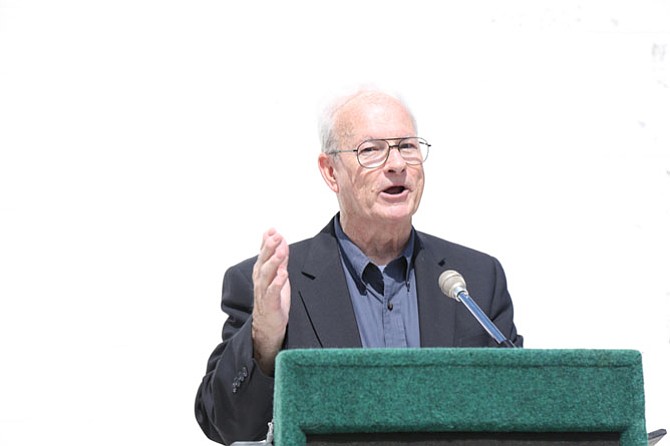 "Nearly 25 years ago, the people of this facility formed an important link in the GPS chain that almost all of us became dependent on, not only for commercial navigation such as ships and airplanes, but also finding directions to our favorite coffee shop," Jack Fahey said of the work conducted at the site. Fahey is a retired employee of the National Geospatial-Intelligence Agency and former employee of its predecessor organizations, the Army Maps Service and Defense Mapping Agency.
Stories this photo appears in:

Great Falls' role in GPS recognized.