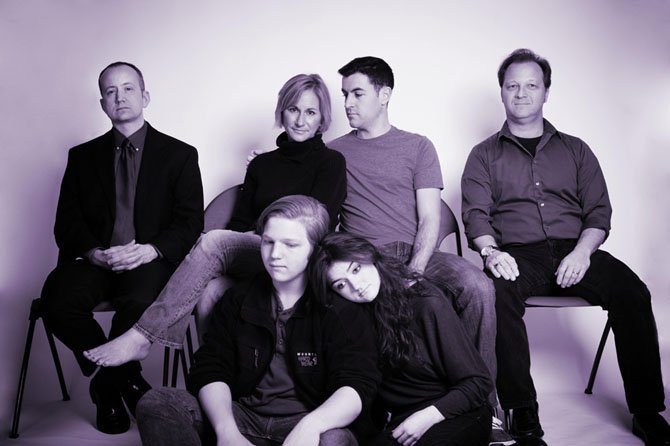 A ground-breaking rock musical, "next to normal," winner of the 2010 Pulitzer for Drama along with three Tony Awards, is coming to the Alden Theater courtesy of the McLean Community Players.
Co-producer Linda Stone described "next to normal" as "one of the best written and most compelling pieces to appear on the stage of late. Theater goers attending this production will appreciate the intelligence with which 'next to normal' is written and, undoubtedly, find themselves impacted by the experience of this seminal theatrical work."
Stone indicated that the show depicted not only the strong emotions of a family confronting tough truths and rough times, but how generous people can be when confronted with difficult family situations.
For director Lisa Anne Bailey and her six-actor cast, the show is a "multi-layered story of love, loss and family and the choice of coping mechanisms" as it delves deeply into a family's struggles with a mother's bi-polar disorder.
Ultimately "next to normal" is about "how to learn to love and stay in love even with enormous changes in one's life," said Bailey.
"The imaginative, soaring music score of over 30 songs not only supports the spoken dialogue, but gives a sense of each character's moods over the course of the show," said David Rohde, musical director. There will be a six-piece rock-infused band; including keyboards, both electric and acoustic guitar, electric and acoustic bowed bass, violin and viola to give solid verve to the music.
"next to normal" ran on Broadway for over 730 performances from April 2009 to January 2011. It has music by Tom Kitt, with book and lyrics by Brian Yorkey. The musical has strong DC area roots. The show was first performed Off-Broadway to tepid reviews. It then arrived at Arena Stage, when it was performing in Arlington for revisions and retooling. "next to normal" made its way back to New York, but this time on Broadway for its Tony and Pulitzer award-winning edition.
Nicky McDonnell, new to the McLean Community Players, is featured as Diana, the wife and mother at the heart of the family struggling with her bi-polar disorder in "next to normal." McDonnell called the musical "an epic piece, almost operatic in its structure and subject matter."
Director Bailey invited theater-goers to see an emotional powerhouse of a musical. And to follow each of the characters "as they each attempt to achieve their own normal."